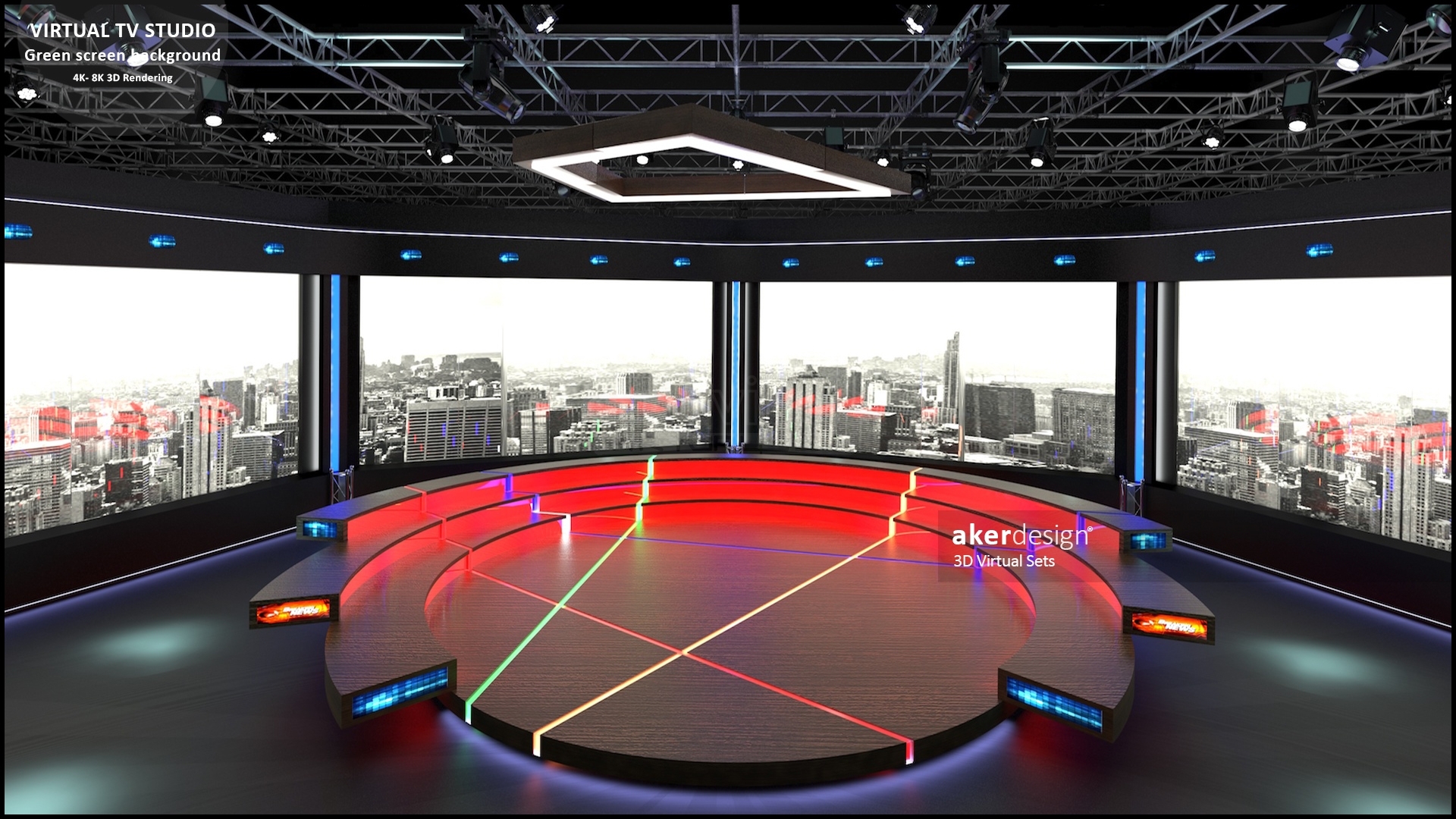 Digital 4K-8K 3d Rendering. Virtual TV Studio Green Screen Background. Collection Vol 3. 18 PCS
Virtual set studio for chroma footage. wherever you want it, With a simple setup, a few square feet of space, and Virtual Set, you can transform any location into a spectacular virtual set. This background was created in high resolution with 3ds Max-Vray software. You can use it in your virtual studios.
Background Format: 
8K-8000x4500

-JPG background in high resolution

4K-4096X2160-JPG background in high resolution
Total: 18 images. 
Resolution will not deteriorate when zoomed in.
Enjoy.
#virtualset #virtualStudioSet #3d #stage #backgrounds #jpg #zoom #televisionSet #design #collection