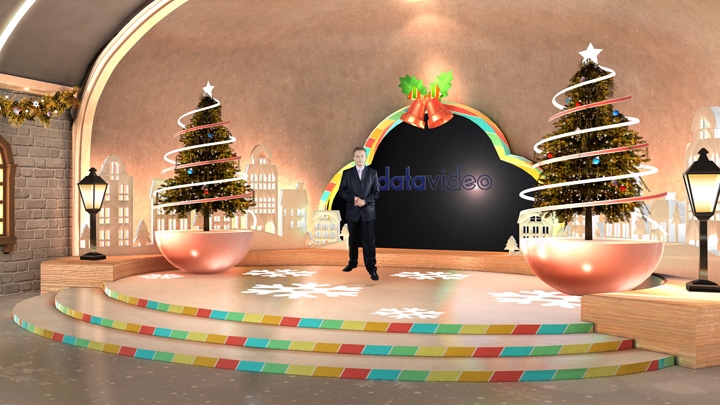 【TVS-2000A】 Colorful Christmas Virtual Studio Set
Indoor light color Christmas scene with Christmas tree and bell to create Christmas atmosphere. This virtual set is suitable for Christmas, education and other related scenes.
►Download TVS-2000A 3D decoration to create virtual set with your personal style:
    Check out the 3D decoration

►To learn how to create virtual scenes by TVS-2000A from Datavideo Academy website.
    Please go to: https://datavideoacademy.com/en/lesson/199


►For more information about TVS-2000A virtual studio system,please go to:
    TVS-2000A on Datavideo official website
★Virtual Set Format: .s3d (TVS-2000A proprietary)
#christmas #celebration #holiday#tvprogram #programs #studio #virtual #virtualset#3d #tvs2000 #tvs2000a